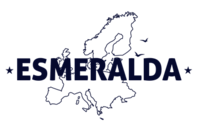 The Belgium Ecosystem Services (BEES) network is a community of practice aiming to connect different societal actors involved in ecosystem services research, practice and policy-making. In December 2015, for a second year BEES had organized a X-mas market with the aim to bring together scientists, practitioners and policy makers in an informal setting to stimulate interaction and exchange of ideas.
ESMERALA was also present at the market with a separate stand where the project was showcased, the project was also included in the reporting video. Learn more about the participants and outcomes of the market in the video below:
BEES Christmas Market 2015 from Belgian Biodiversity Platform on Vimeo.