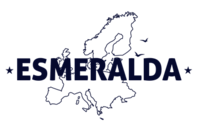 The Institute of Physical Geography and Landscape Ecology at Leibniz Universität Hannover is seeking a highly motivated scientist for research and development work in the transdisciplinary field of ecosystem services, ecosystem conditions and functions. Special focus is on the interrelations between ecosystem conditions and related ecosystem service supply.
The work is integrated in ongoing international (ESMERALDA, MAES Working of the EU, ESP) and national (cooperations e.g. with the BfN, UBA, ESP-DE). The job holder shall furthermore contribute to teaching in the BSc and MSc curricula within the integrative education in Physical Geography and Landscape Ecology. The possibility to derive a PhD thesis within above-mentioned research fields is given.
Requirements
Required are a degree (MSc, Diploma) in related disciplines (e.g. geography, landscape ecology, environmental sciences, landscape or environmental planning, geoinformatics, biology, hydrology or agricultural sciences) and solid English language skills. Additionally we expect methodological knowledge (e.g. GIS, data analysis, modelling, statistics) and experience in interdisciplinary project work.
To apply
Please send your application (including a letter of interest, a curriculum vitae, a list of publications (if available) and copies of certificates) before 15.03.2017 to
e-mail: faust@phygeo.uni-hannover.de
More information, available in the OFFICIAL JOB OFFER!